Lamorinda ENT Face & Neck Surgery, Inc is made up of a team of professionals dedicated to providing the best quality healthcare in a responsive and caring environment. Our otolaryngologists are all Board certified with decades of experience in the profession. They work in concert with nurses and office staff who try to understand your health issues quickly and apply the right treatment to get you back to your optimal health.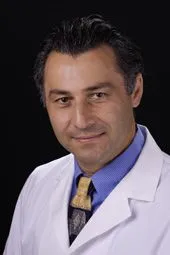 Sassan Falsafi, MD, MSChE
Lafayette, CA Otolaryngologist
Lamorinda ENT Face & Neck Surgery, Inc
Dr. Sassan Falsafi is a Board Certified Otolaryngologist and a Diplomat of the American Board of Otolaryngology, Head & Neck Surgery. He is a graduate of the Indiana University School of Medicine in Indianapolis, Indiana. He completed his surgical internship at the Stanford University Medical center in Palo Alto, California and his Otolaryngology, Head & Neck Surgery, training at the Boston University Medical Center in Boston, Massachusetts.
Dr. Falsafi brings greater than fifteen years of surgical experience to his clinical practice. This includes thousands of procedures involving the head and neck region. His special interests are in minimally invasive sinus surgery, cosmetic and reconstructive facial surgery including soft tissue flap reconstruction, rhinoplasty, sleep apnea surgery, and thyroid surgery. He has produced numerous peer reviewed publications summarizing his research activities in a number of highly regarded scientific journals including Science, Archives of Otolaryngology, Archives of Facial Plastic Surgery and Biochemistry.
---
Patient Services Representatives
Emily Baclay

Exceptionally trained personnel in helping you with scheduling your ENT appointments, surgeries, and business related matters.