Lafayette and San Leandro, CA Sinus Relief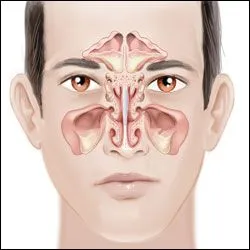 More than 35 million patients a year are affected with this condition and are looking for sinus relief this includes patients in Lafayette and San Leandro . Studies have shown that the quality of life index for people afflicted with chronic sinusitis is markedly reduced, even when taking into consideration other debilitating conditions such as heart disease or cancer. Considered as one of the most common medical conditions in the United States, in terms of days missed at work and the cost of treatment, sinusitis ranks high as a significant public health concern. When medical therapy fails, minimally invasive procedures are employed which are designed to unblock the damaged sinus outflow tracts. This is acheived through the following procedures:
Balloon Sinuplasty (

BSP

) – This minimally invasive in-office procedure which is performed endoscopically under topical anesthesia utilizes a balloon catheter that is introduced into the blocked sinuses. The balloon is then inflated against the native drainage pathway of each sinus thereby forcing an enlargement of these constricted areas. The major advantage of this procedure is attributed to its less invasive nature than the more commonly performed FESS (see below). This means the recovery time from surgery is much less, typically 24 hours.
Functional Endoscopic Sinus Surgery (FESS) – This minimally invasive outpatient procedure involves the use of a nasal endoscope and specialized instruments under general anesthesia to restore the anatomic drainage pathways of the paranasal sinuses to a more natural configuration. Polyps and infectious material are removed and analyzed in the laboratory in order to individualize treatment options for each patient. In complex situations this procedure is tied to a computer navigation protocol where the sinonasal instruments are calibrated against the patient's tomographic images using special headsets before the surgery. This will minimize risk of injury to the adjacent vital structures.This procedure is performed at an ambulatory surgery center and recovery typically takes place in 1 to 2 weeks.
Click here to contact our office to schedule a consultation .
Dr. Falsafi's ENT office in Lafayette, CA is conveniently located near the following:
For more information on Sinus Relief in the Lafayette and San Leandro, CA area call LaMorinda ENT Face & Neck Surgery, Inc in Lafayette at (925) 299-9919 or San Leandro at (510) 350-6165!